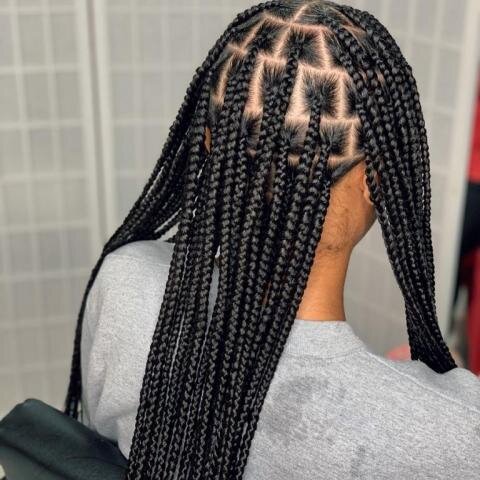 0 Comment(s)
/
by Lavada Wright
Don't we just love a lil break from doing our natural hair everyday? That is the whole purpose of protective styling. A protective style keeps the ends of the hair tucked away and minimises manipulation. It gives the ends of our hair a break but let's also talk about how we get some of our time back in the morning as well if tooken care of it can give us some length. Protective styles include styles like twists, braids, updo's, wigs, and the list goes on. 
Let's talk on Protective Styling Tips for Natural Hair. For years I have been reading the normal oil the scalp and sleep with a bonnet blah blah blah. But why is nobody talking about the Prep Beforehand? Having to prep your hair is super important because this will make the protective style worth it. Why? Lets talk on it! Starting with a solid foundation is key before you even decide to install! Remember that synthetic hair can be very harsh on your natural hair. Grab Haircredible Detox Shampoo, Conditioner, and Masque from the Biotin Collection to get that scalp and hair clean and ready for growth!
Another cool tip is coating your hair with a cream so that the synthetic hair does not cut into the cuticle layer is important. (Try Haircredible Leave In Conditioner or Buttercream from the Botanical Collection) 
Lastly, we recommend keeping in for 2 to 4 weeks. If you have to have it in longer then just please do the edges and overal perimeter over because it is the most fragile and you dont want the weight of faux hair just hanging and dangling off by the strand. 
Follow us on Social! 
IG: Haircredible      FB: Haircredible Hair Care       YOUTUBE: Haircredible