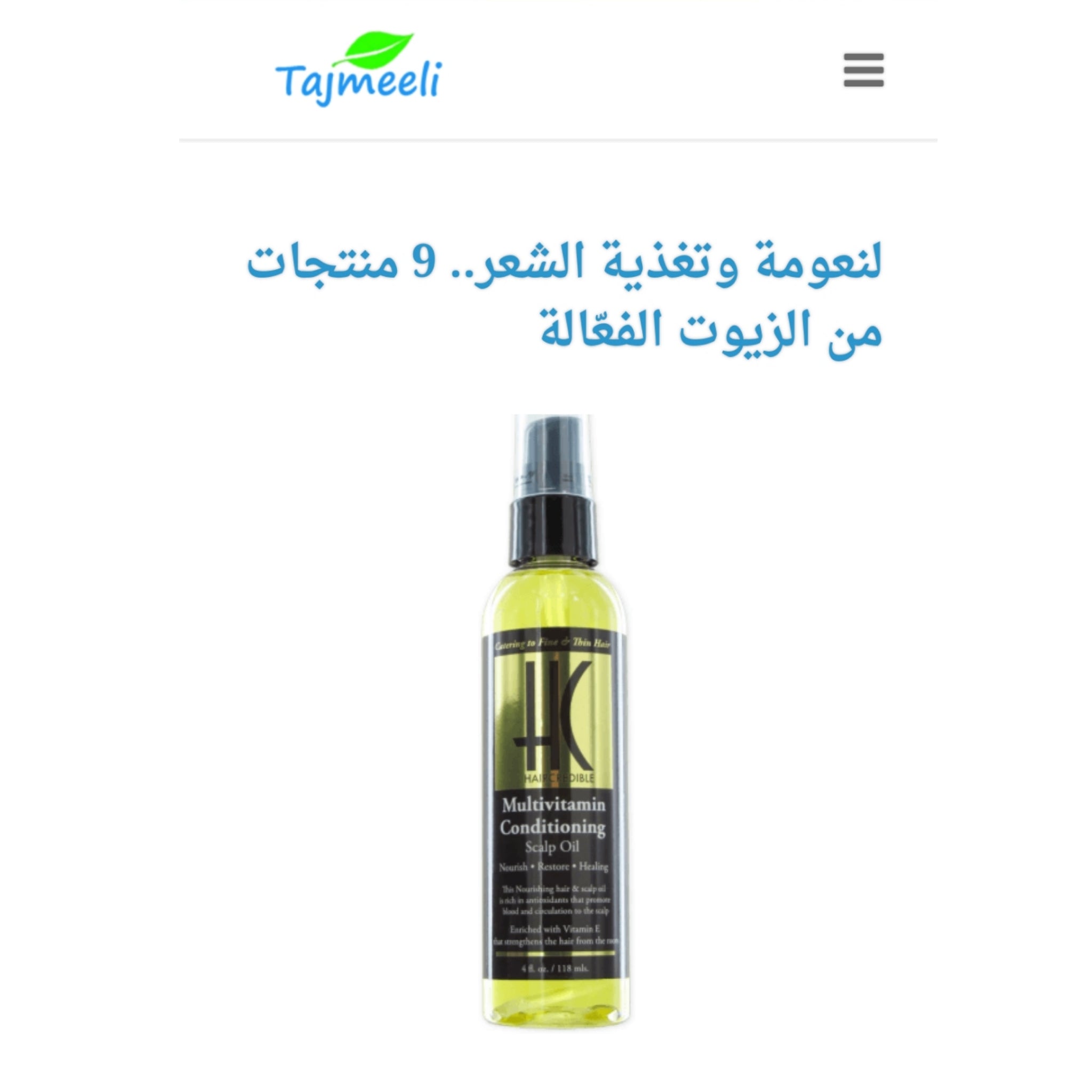 Haircredible is slowly getting around the world and we are thankful that Tajmeeli supports our products. Tajmeeli is a beauty blog for Arabic speaking consumers to inform them on beauty procedures, healthy hair care, as well a directory to doctors and clinics in the Sweifyeh, Amman area. 
Haircredible Multivitamin Conditioning Scalp Oil is an Advanced moisture restoration treatment that replenishes moisture and hydrates dry scalp/skin. All Natural Oils that's formulated to deeply penetrate, moisturize, and hydrate the hair and scalp. Also great for Hot Oil Treatments and protects the hair from Environmental Damage. 
 Thanks for acknowledging such an amazing product Tajmeeli! 
Check our feature here!